David Fincher signs on for 20,000 LEAGUES UNDER THE SEA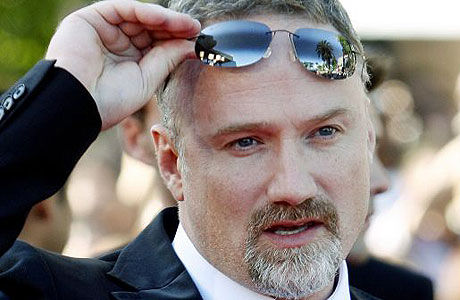 David Fincher is in the midst of a whirlwind. Not only is he storming into awards season on the strength of his critically acclaimed THE SOCIAL NETWORK while in the process of filming his American remake of THE GIRL WITH THE DRAGON TATTOO, but he has just been announced as the director for the remake of 20,000 LEAGUES UNDER THE SEA.
Screen Rant confirmed that Fincher will begin production on Jules Verne's sci-fi classic in late 2011, which means a late 2012 or summer 2013 release date is likely.
The story of Captain Nemo and his crew was famously adapted in 1954 with Kirk Douglas, James Mason, and Peter Lorre in the starring roles. Walt Disney (the man, not the company), personally overlooked and produced the project. Fincher should have a bit more autonomy on this picture than director David Fleischer had for the 1954 version, put the film will still be produced by Walt Disney Pictures. Scott Z. Burns, who wrote 2007's THE BOURNE ULTIMATUM and 2009's THE INFORMANT, will be writing the screenplay.
It has always been my hope to see Michael Douglas in a remake of a film his father starred in. Michael does have a history with Fincher; he starred in Fincher's 1997 film, THE GAME. I know he is sick, but if he can rally back to health, well, I can hope, can't I?