Duncan Jones wants to direct WORLD OF WARCRAFT; he must court the lord of the gamers, Sam Raimi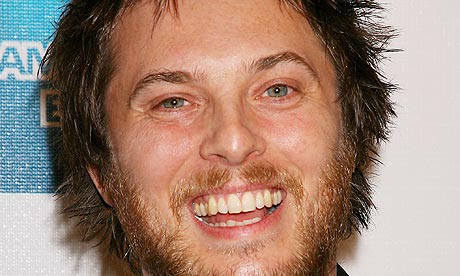 It sounds like a good plot on its own: the son of David Bowie wants to direct a movie based on the incredibly popular online fantasy role-playing game, WORLD OF WARCRAFT, but the rights belong to the guy who directed the EVIL DEAD trilogy. Duncan Jones has said as much, expressing envy over the fact that Sam Raimi might get first crack at directing the WORLD OF WARCRAFT film.
Raimi had been planning to direct a WORLD OF WARCRAFT film, but stuck it on the back burner in order to direct a WIZARD OF OZ prequel. It is very likely that Raimi will at least be a producer on the project, but there is no guarantee that he will choose to direct WARCRAFT after OZ. This could give Jones an opportunity to slide into the director's chair.
Jones, a huge gamer who really means it, waxed poetic to Badass Digest on his theory of transferring games to the silver screen. "I definitely think there is an intangible aspect of video games in the interactivity that a film is never going to capture...But that is not what a game adaptation needs to be. A good game adaptation is where you find the story or the emotional aspect that's at the heart of a computer game and you replicate that on film. It doesn't mean you need to have first person perspective or try and capture the mechanics of a game. If you're going to make a film of a game it's got to be about the essence of why you, the audience, care what's going on. There are certain games where that will work, and there are certain games where it doesn't."
Jones, director of the films MOON and the upcoming SOURCE CODE, began his petitioning to the director of the SPIDERMAN trilogy, stating "I'm hugely jealous of Sam Raimi. I really believe WORLD OF WARCRAFT could be the launch of computer games as good films. And from the little I've read of interviews with him the way he's approaching it makes so much sense. It's what I was talking about – it's not worrying about how the game plays, it's about creating the world of the game and investing the audience in that world."
If you are a fan of the World of Warcraft video game, you are in a win-win situation. Jones has shown the imagination that his lineage would suggest in MOON, and Raimi has a filmography that has satisfied the low budget horror fans as well as the CGI lovers. The only concern is that it gets made in the next couple years instead of get caught in the "delay game."
Sources JoBlo, Worst Previews, Badass Digest