Louis Leterrier to direct
Clash of the Titans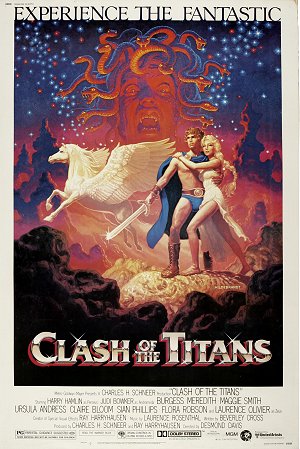 A remake of Clash of the Titans has been in the pipeline for a while. The script was written by Lawrence Kasdan(Raiders of the Lost Ark, The Empire Strikes Back) but Warner Brothers has been sitting on it until now. They essentially green lit Clash of the Titans the minute Louis Leterrier came on board after scoring box office green with The Incredible Hulk.
Clash of the Titans tells the story of Perseus, the son of Zeus, who must overcome several obstacles including evil witches, Medusa, and the Kraken in order to rescue his Princess Andromeda. The original 1981 Clash of the Titans starred Harry Hamlin as Perseus and Laurence Olivier as Zeus but is best remembered for Ray Harryhausen's visual effects that brought to life Medusa, the Kraken, Pegasus and other creatures.
Look for this remake to come out sometime in 2010, hopefully, with Bubo the robotic owl.
Source: Variety